Fujitsu and Atmonia discover a novel catalyst candidate for clean ammonia synthesis leveraging high-speed quantum chemical calculations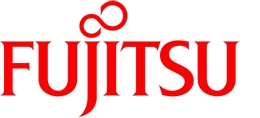 TOKYO, Oct 3, 2023 – (JCN Newswire via SeaPRwire.com) –
TOKYO, Oct 3, 2023 – (JCN Newswire via SeaPRwire.com) – Fujitsu and Atmonia ehf. (hereinafter referred to as Atmonia), an Icelandic start-up company developing a sustainable process for ammonia production, have achieved a milestone in an ongoing joint research initiative to accelerate catalyst development for the clean synthesis of ammonia, an important raw material for the production of fertilizer and eFuel (https://www.fujitsu.com/global/about/resources/news/press-releases/2023/1003-01.html#footnote1">1). Drawing on Atmonia's knowledge about catalysts and high-speed quantum chemical calculations developed by Fujitsu, the two companies discovered a novel catalyst candidate in May 2023 in which tungsten (W), a relatively inexpensive substitute for precious metals, replaces a part of molybdenum oxide (MoO2). This research was published in the international journal Cell Reports Physical Science as a co-authored paper by Atmonia, Fujitsu, University of Iceland (https://www.fujitsu.com/global/about/resources/news/press-releases/2023/1003-01.html#footnote2">2) and Tokyo Institute of Technology (https://www.fujitsu.com/global/about/resources/news/press-releases/2023/1003-01.html#footnote3">3) in September 2023.
Fujitsu and Atmonia initiated joint research in April 2022 to accelerate the search for ammonia synthesis catalysts by using Fujitsu's simulation acceleration technology and causal discovery technology. The discovery of promising catalyst materials represents an important step toward the practical application of a clean ammonia production method for generating eFuel and fertilizer.
As part of the discovery process, the two companies first designated approximately 2,400 different catalyst combination candidates, and then performed about 18,000 quantum chemical simulations that considered the reaction process at high speed for all of them, collecting simulation data to conduct a comprehensive search for a relatively inexpensive catalyst that can efficiently synthesize ammonia. After that, based on Atmonia's knowledge of the catalyst development so far, selection criterion for determining a promising catalyst candidate was set including factors like whether it preferentially adsorbs nitrogen rather than hydrogen, and whether it has low electrical energy input at the time of synthesis. The catalyst combinations from the simulation data were narrowed down, leading to the discovery of a promising catalyst material candidate that combines non-precious metals by alloying molybdenum oxide as base with tungsten (patent pending).
Moving forward, Fujitsu and Atmonia will work to verify the effectiveness of the new catalyst material candidates through experiments to one day realize their ultimate goal of clean ammonia synthesis. On October 3 2023, Fujitsu will begin to offer the technology it has developed to streamline material discovery through its Fujitsu Kozuchi (code name) – Fujitsu AI Platform, which that allows users to quickly test out advanced AI technologies. https://www2.fujitsu.com/global/uvance/">Fujitsu Uvance, which aims to realize a sustainable world, aiming to provide this technology as an offering under the https://www2.fujitsu.com/global/uvance/sustainable-manufacturing/">Sustainable Manufacturing portfolio, supporting sustainable growth through the coexistence of people and the earth.
[1] eFuel :electrofuel is a class of synthetic fuel produced from sustainable electricity sources such as wind or solar that reduces greenhouse gas emissions.
[2] University of Iceland :Location: Reykjavik, Iceland, President: Jón Atli Benediktsson.
[3] Tokyo Institute of Technology :Head office: Meguro-ku, Tokyo, President: Kazuya Masu.
About Fujitsu
Fujitsu's purpose is to make the world more sustainable by building trust in society through innovation. As the digital transformation partner of choice for customers in over 100 countries, our 124,000 employees work to resolve some of the greatest challenges facing humanity. Our range of services and solutions draw on five key technologies: Computing, Networks, AI, Data & Security, and Converging Technologies, which we bring together to deliver sustainability transformation. Fujitsu Limited (TSE:6702) reported consolidated revenues of 3.7 trillion yen (US$28 billion) for the fiscal year ended March 31, 2023 and remains the top digital services company in Japan by market share. Find out more: https://www.fujitsu.com/">www.fujitsu.com.
About Atmonia
Atmonia is an Icelandic tech startup company developing a sustainable process for ammonia production. Atmonia's mission is to significantly reduce greenhouse gas emissions with new technologies in the field of ammonia and nitrate production. The company´s technology is both economical and environmentally friendly, and will contribute significantly in the fight against global warming. Atmonia´s new technology will produce ammonia from air and water and will emit no greenhouse gases, but the current ammonia production method is responsible for 1-2% of the world's anthropogenic carbon dioxide emissions. https://atmonia.com/">www.atmonia.com.
Press Contacts:
Fujitsu Limited
Public and Investor Relations Division  
https://www.fujitsu.com/global/about/resources/news/presscontacts/form/index.html">Inquiries
Atmonia ehf.
E-mail: atmonia@atmonia.com" data-uw-rm-vglnk="" aria-label="send an email to atmonia@atmonia.com">atmonia@atmonia.com
Copyright 2023 JCN Newswire via SeaPRwire.com.